Date published: January 24, 2023
Vacature: Service Engineer Nautische Apparatuur
Ben jij een geboren techneut? En kan jij je volledig vastbijten in een technisch probleem of installatie aan boord van een binnenvaartschip? Dan ben jij de Service Engineer die wij zoeken!
Jij bent de expert
Als Service Engineer ben jij verantwoordelijk om nautische navigatie en communicatie apparatuur te installeren en problemen op te lossen aan boord van de binnenvaartschepen van onze klanten. Je bent een kei in het voorbereiden van de klus samen met collega's en werkt nauw samen met de klant aan boord om het beste resultaat te behalen.
De oplossing bedenk jij
Door jouw technische vaardigheden, weet jij de beste oplossing te bedenken en voert deze tevens uit. De functie is voornamelijk bij de klanten aan boord. Dit brengt verantwoordelijkheid en vrijheid met zich mee, maar vraagt ook een flexibele houding en goede communicatieve vaardigheden.
Wij vragen:
MBO werk- en denkniveau
Ervaring met elektronica of elektrotechnische installaties
Affiniteit met scheepvaart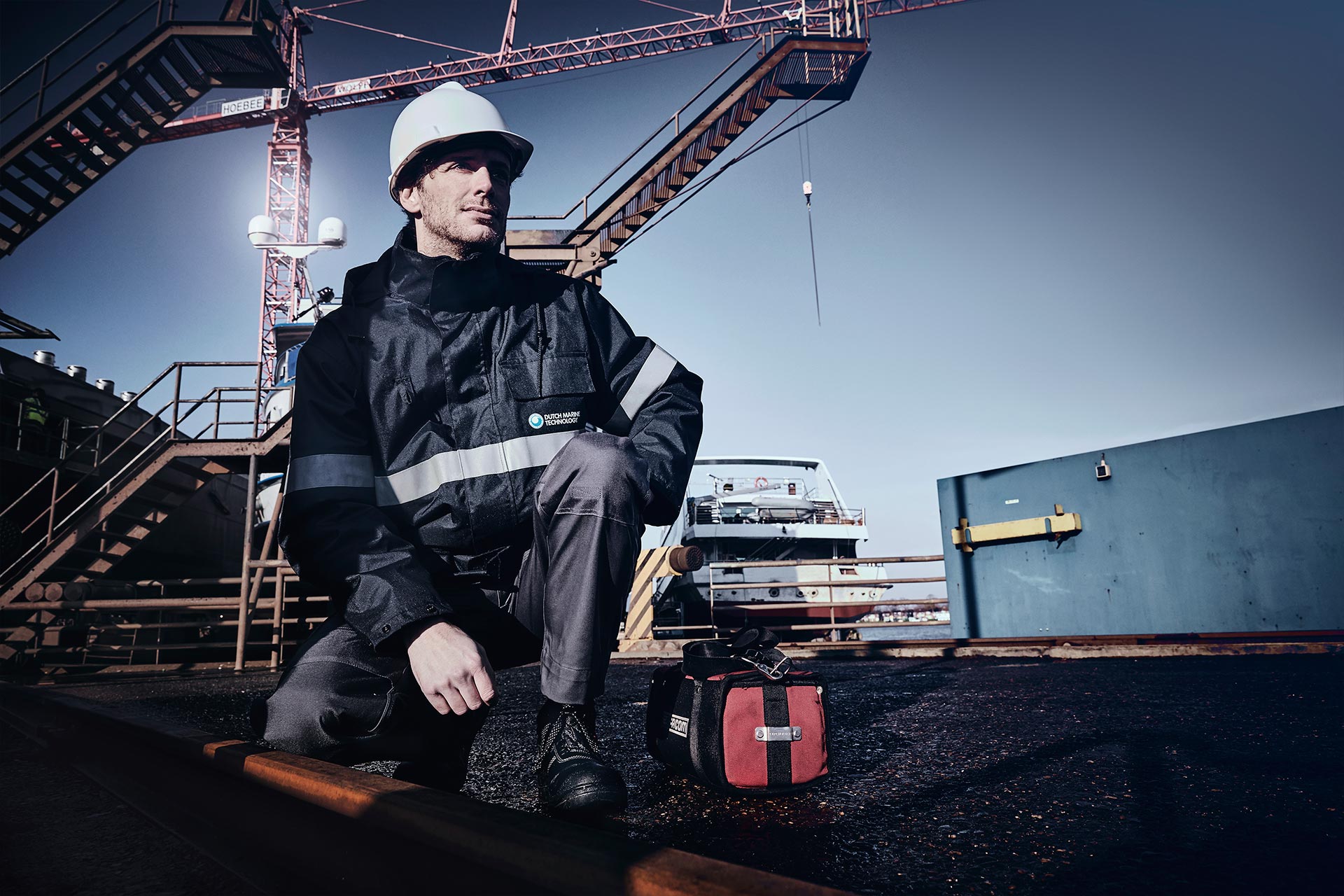 Jij bent:
Technisch sterk
Creatief in het bedenken van oplossingen
Zelfstandig
Een teamplayer
Resultaat- en klantgericht
Wij bieden:
Het arbeidsvoorwaardenpakket is aantrekkelijk en marktconform. Dutch Marine Technology is een organisatie met een informele cultuur, waarin jij het verschil kunt maken. Je krijgt ruimte en vrijheid om initiatief en verantwoordelijkheid te nemen. DMT-ers zijn flexibel en hebben een drive om onze klanten optimaal van dienst te zijn. Werken binnen DMT betekent gevarieerde werkzaamheden en mogelijkheden om je met het team verder te ontwikkelen.
 Wij bieden jou daarnaast:
Netto pensioenregeling
Auto, laptop en telefoon van de zaak
Opleidings- en ontwikkelingsmogelijkheden
25 vakantiedagen en 2 roostervrije dagen
Leuke en professionele collega's
Aantal uren:
40 uur
Waar ga je werken?
Alblasserdam
Over Dutch Marine Technology
Dutch Marine Technology is gespecialiseerd in het leveren, installeren en onderhouden van nautische oplossingen aan boord van schepen. Onze klanten zijn vooral kapitein/eigenaar van schepen en rederijen. Voor hen leveren wij een divers programma van producten en services.
Sollicitatieprocedure:
Voor inhoudelijke vragen over de vacature kun je contact opnemen met Emiel Poulich via 010-8900041 of e.poulich@dmtbv.com. Spreekt de functie je aan? Stuur dan je motivatiebrief en curriculum vitae bij voorkeur per e-mail t.a.v. Melissa de Jong-Taal via m.dejongtaal@dmtbv.com.  
Voor de invulling van deze vacature maken wij geen gebruik van externe bureaus.