Dutch Marine Technology
Dutch Marine Technology supplies integrated solutions for maritime navigation, communication, connectivity and entertainment, working primarily across Europe. On land, we connect people in the logistics, construction, education, healthcare and maritime support sectors. We offer solutions for each unique environment and client requirement. As a single point of contact, we take care of everything from consulting to delivery, installation and service. The benefits for clients: fast turnaround, reduced downtime, smarter operations, and lower costs.
Since its foundation in 2010, Dutch Marine Technology has worked on a wide variety of projects in different areas of operation. We are passionate about engineering, and constantly working at the cutting edge of our field. Acting as an extension of your company, we always find the right solutions to your challenges and needs.
Based in Hardinxveld-Giessendam near the port of Rotterdam, Dutch Marine Technology primarily works across Europe in the following key markets:
Emiel Poulich
2020-05-13T19:49:15+02:00
On May 13, Dutch Marine Technology, Highway to Connect, VIA Group and DMT-VIA will move … +
Emiel Poulich
2020-05-14T09:18:34+02:00
Koole Terminals is an independent international storage and transport … +
Emiel Poulich
2020-05-14T09:22:40+02:00
A2B-online offers trailer, container and shipping services … +
Dutch Marine Technology develops, installs, optimizes and services fully customised, standards-compliant, future-ready integrated systems, based on products from leading manufacturers. Whatever your communication, navigation, ICT or entertainment needs, we can provide a solution. If required, we can also seamlessly integrate previously installed equipment and systems into a new solution.
By continuously monitoring developments in maritime and communications and technology we can solve issues quickly, effectively and economically.
Happy to help, wherever you are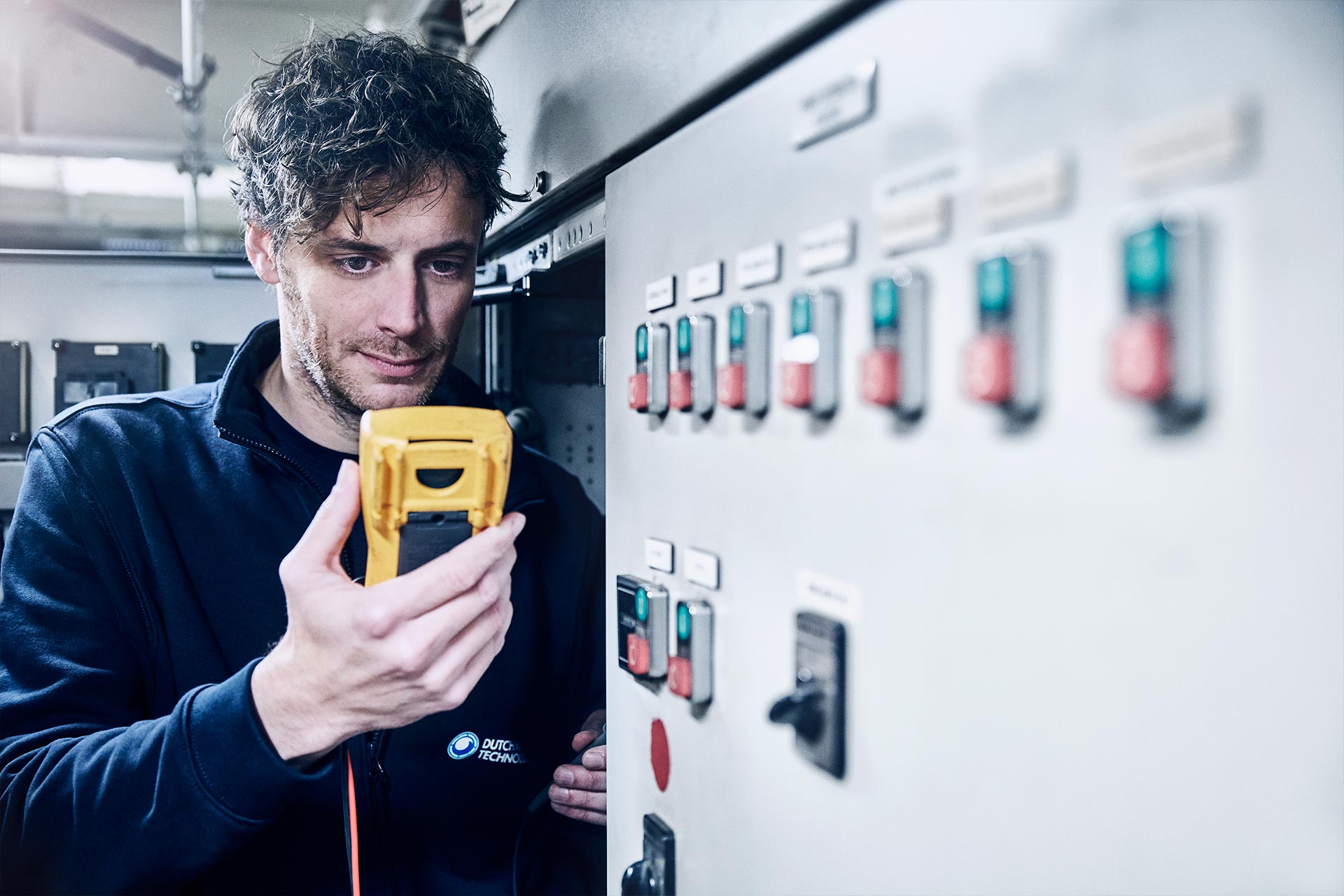 Our fast, flexible and experienced people analyse issues and start working on solutions right away. They love a challenge, understand your needs, and always come up with the most fitting answer – so you can focus on your core business. By keeping in close contact with clients and continuously monitoring maritime developments we can solve issues quickly, effectively and economically.
Personal contact, long-term relationships, and above-average levels of service and after-sales support are all essential to our way of working. Wherever you are, and whatever your specific needs, we are happy to help.
Dutch Marine Technology
Van Hennaertweg 17
2952 CA Alblasserdam
The Netherlands
Phone: +31 (0)10 890 00 41
Email: info@dmtbv.com
Connect with us: