Date published: October 15, 2018
Adapting an industrial approach for RollDock's on-board communications
RollDock owns and operates an innovative fleet of highly adaptable transport vessels. The BigRoll Beaufort and BigRoll Bering are part of a series of four deck carriers. These ships operate in the world's most remote and inaccessible areas, where seamless communication is of the greatest possible importance.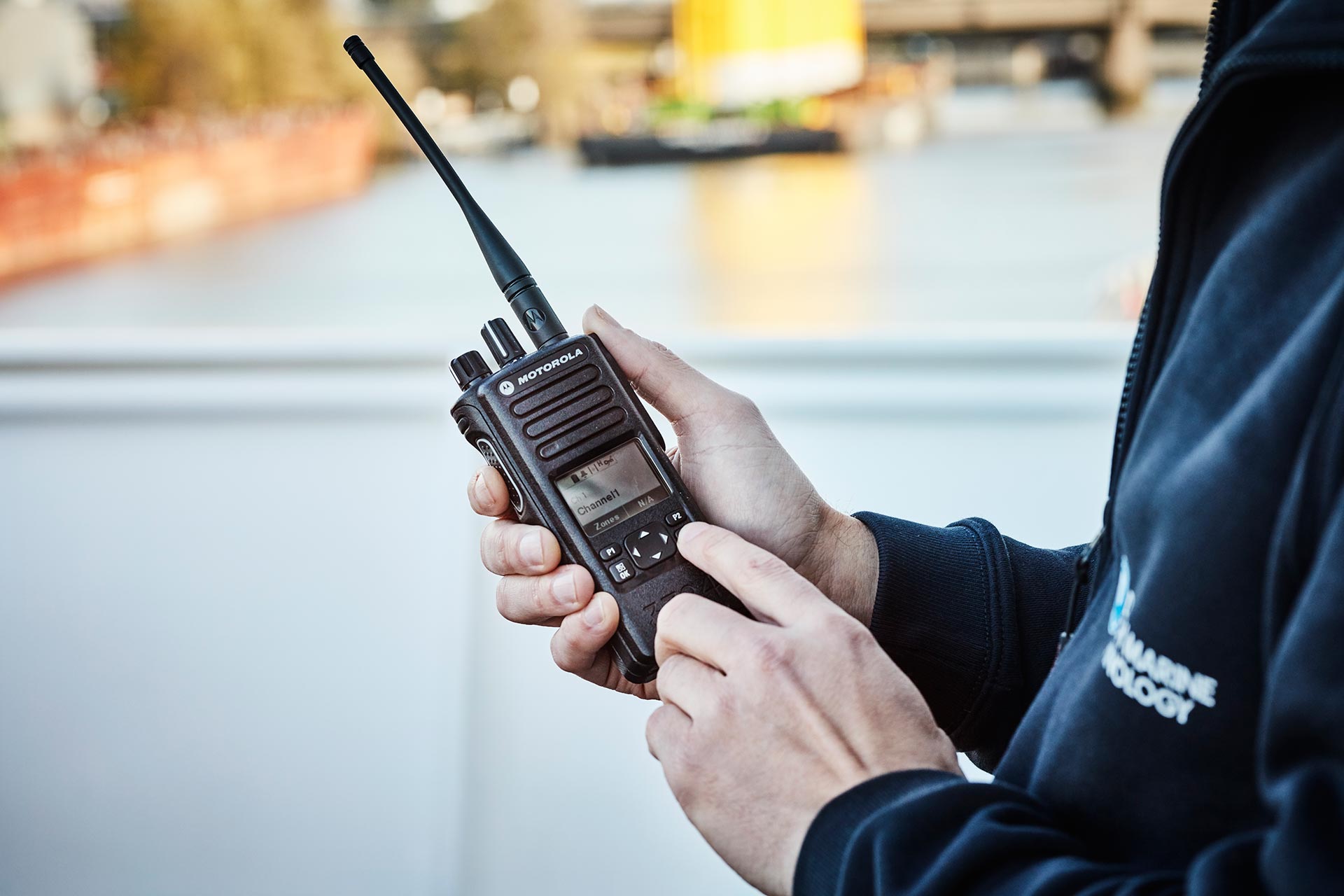 The BigRoll Beaufort and BigRoll Bering are 1A Ice Class MC-Class vessels, designed for marine transportation of major modules and equipment for large energy projects. In order to receive 'Ice Class' certification, a vessel needs to comply with specific guidelines. For example, the hull needs to be thicker, and more reinforcement for structural integrity is required. This has various consequences for planning, installation and operation of communication networks.
Dutch Marine Technology took care of realizing of a digital radio network on board of the BigRoll Bering and Beaufort. "First, we carried out a coverage test and, following analysis, came to the conclusion that we could achieve 100% coverage by introducing relays to boost the signal and by programming the network digitally, instead of in the traditional analogue manner," explains John van der Wens, Director Dutch Marine Technology. "`We explained to the client that this approach is rarely taken on ships, but is often successfully used in industrial applications."
Dutch Marine Technology managed to carry out the job, during operations, within just two days. RollDock is delighted with the complete coverage that has been achieved on the two vessels. Dutch Marine Technology is currently introducing the same solution on board of the RollDock Sun Heavy Load Carrier. For Dutch Marine Technology, this project provided a unique opportunity to expand activities in the area of radio communications.