Date published: April 12, 2019
Communications, navigation & entertainment solution for Uniworld
Uniworld is a boutique cruise line travelling to destinations throughout Europe, Russia, Egypt and Asia. The company's European fleet features luxurious ships with an average capacity of 130 guests, gourmet cuisine and the highest staff-to-guest ratio in the river cruise industry.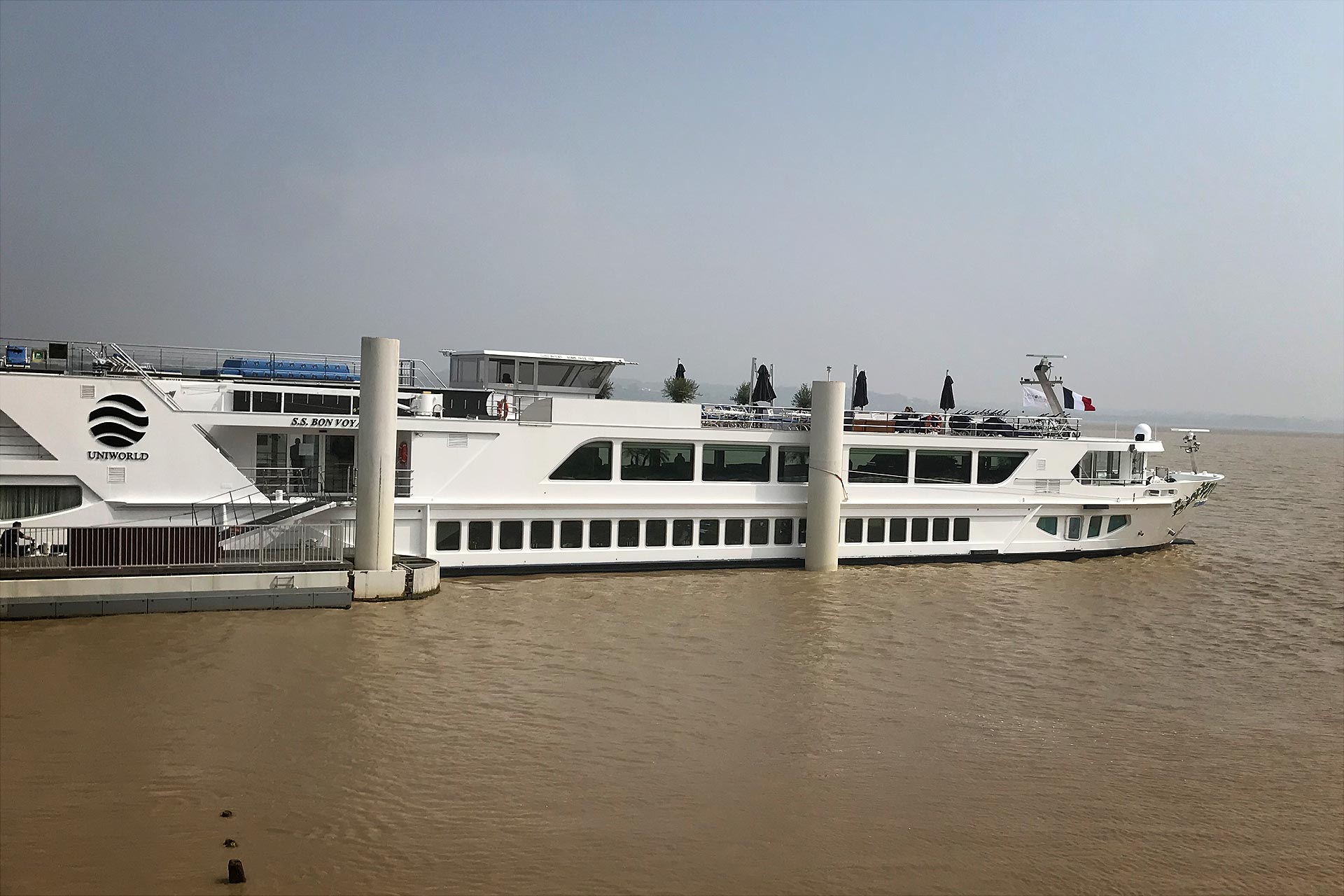 The company offers 'the highest standards in river cruises', so everything it does needs to be of the highest quality. Dutch Marine Technology undertook a wide range of integrated activities for Uniworld, in Druten, the Netherlands and Bordeaux, France.
"Dutch Marine Technology took care of replacement, installation and maintenance of Radar, ECDIS, AIS, VHF and camera systems as well as maintenance of radio communication," says Arjen Versluis, Technical Manager Dutch Marine Technology. "In the area of data infrastructure, we installed and configured IT switch infrastructure, data cabling, rack cabinet layout and power management. We also supplied audio / video solutions for entertainment, including 100 flat screens including mirror or folding lift for cabins (guests and crew) and public spaces, as well as projectors. We also took care of replacement and delivery of satellite TV antennas and complete distribution system for television on board. Finally, we delivered 4G connectivity hardware. "
This was a great opportunity to further expand Dutch Marine Technology's experience in the area of river cruises. Four people worked on this project continuously from November 2018 to April 2019. All work needed to be carried out in a short period, during which the parties involved needed to work in a very coordinated manner to achieve the right result, all in consultation with the customer, shipyard and installer. The customer was delighted with the result and Dutch Marine Technology's 'one stop shop' service.