Date published: October 31, 2019
Supporting A2B-online's fully automated systems approach
A2B-online offers trailer, container and shipping services for full and part loads from and to Great Britain. The company's own trailers and containers depart from the BeNeLux and Germany daily service. This relatively new short-sea shipping company relies on automated systems, which aim to help reduce costs for customer and lead to more efficient communication.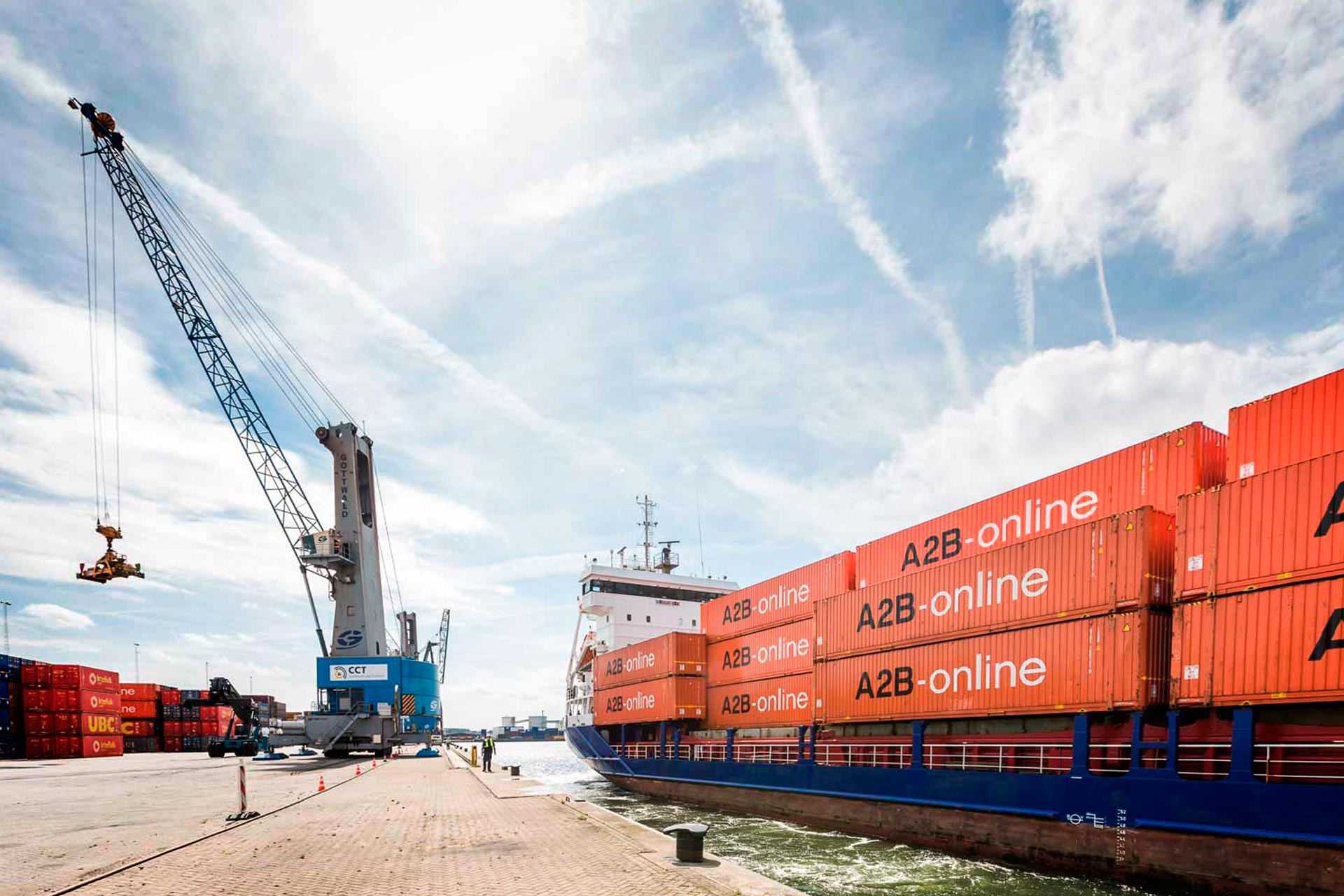 Container cargo can be booked online, all processes are fully automated and available online 24/7, and direct client contact is essential. This, in turn, places big demands on the wireless connectivity and internet infrastructure on land and on board. Installation of six vessels had to be carried out within in a very short time frame, during operations, in one day, or two at the most.
"In October 2019, we equipped six vessels with a VSAT installation, supplementing  the existing 4G connectivity," explains John van der Wens, Dutch Marine Technology. "The dimensions of the system and the antenna had to be small – just 60 cm – and we needed to compete with a number of alternative hardware solutions within the same price range."
The end result met all client specifications and the enhanced connectivity is supporting A2B-online's business model.