Date published: November 2, 2019
Ensuring crew welfare and reliable communication for Koole Terminals
Koole Terminals is an independent international storage and transport company. Ships and tank facilities are constructed under Koole's supervision to ensure maximum efficiency and no compromise in quality. The company wanted to ensure crew welfare and the highest possible communication uptime and quality, with very high bandwidth, also at sea. Dutch Marine Technology went in search of the best possible hardware solution and a satellite provider with full European coverage to complete the solution.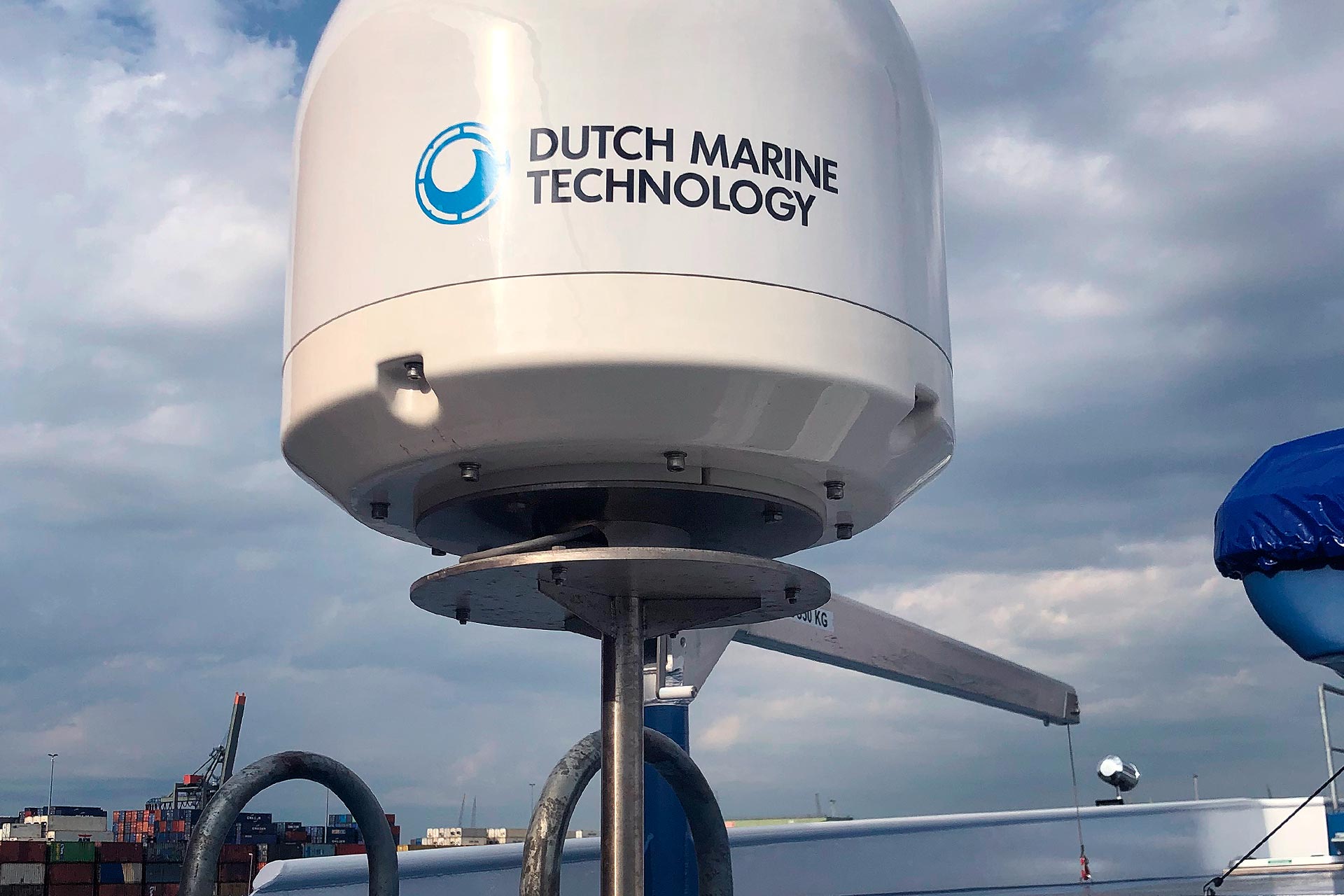 "We delivered and installed a complete integrated system consisting of 11 satellite TV antennas for inland vessels as well as three VSAT and three Maritime satellite TV antennas," explains John Tournier, Director Dutch Marine Technology. "There were no such systems on board yet. The client wanted to install them to support crew welfare (TV) and extremely fast and effective communication, in addition to existing 4G communication (VSAT)."
Installation of TV systems for inland navigation had to be been done during a voyage in the Netherlands, and could only take up one day of installation. For the sea-going vessels, extensive work preparations were carried out, detailing placement of hardware above deck and on the bridge, as well as cable pathways, WiFi access points and TV tuners and screens. Installation of VSAT and TV for sea-going vessels took just three days at the shipyard. The complete installation kit delivered included hardware, cabling and all peripheral equipment. One day of welding was required, along with a day of laying structured cabling, plus a day of installing and commissioning.
John Tournier: "The complete job was carried out by our own people, over the course of 2019, from auditing to installation and commissioning. Having a single point of contact and one partner executing the entire job was a huge benefit for the client." Thanks to good preparation and planning, Dutch Marine Technology met the deadline and finalised the project in less than three days.