Date published: January 13, 2023
Vacature: Sr. Service Engineer Maritime Satellietcommunicatie
Jij krijgt energie van het oplossen van technische vraagstukken
Als Senior Service Engineer ben jij verantwoordelijk om maritieme VSAT, TVRO, ICT, 4G/5G en multimedia systemen en netwerken te installeren en onderhouden en storingen op te lossen. Jij zorgt ervoor dat jouw project op rolletjes loopt. Dat begint bij de voorbereidingen. Die plan je tot in de puntjes. Op de projectlocatie voer je de mechanische en elektrotechnische werkzaamheden zorgvuldig uit en onderhoud je contact met de klant.
Werkzaamheden:
Projectvoorbereiding- en begeleiding
Voorbereiden, bekabelen en uitbedraden installaties (VSAT, TVRO, ICT, 4G/5G en multimedia)
Installatie en inbedrijfstelling van de hardware
Installeren netwerken (switches en routers)
Projectadministratie
Supportwerkzaamheden
Onze wereldwijde klanten bevinden zich vooral in de maritieme sector. Werken voor klanten in deze branche brengt vrijheid en dynamiek met zich mee, maar vraagt ook flexibiliteit voor wat betreft de werklocatie en tijden.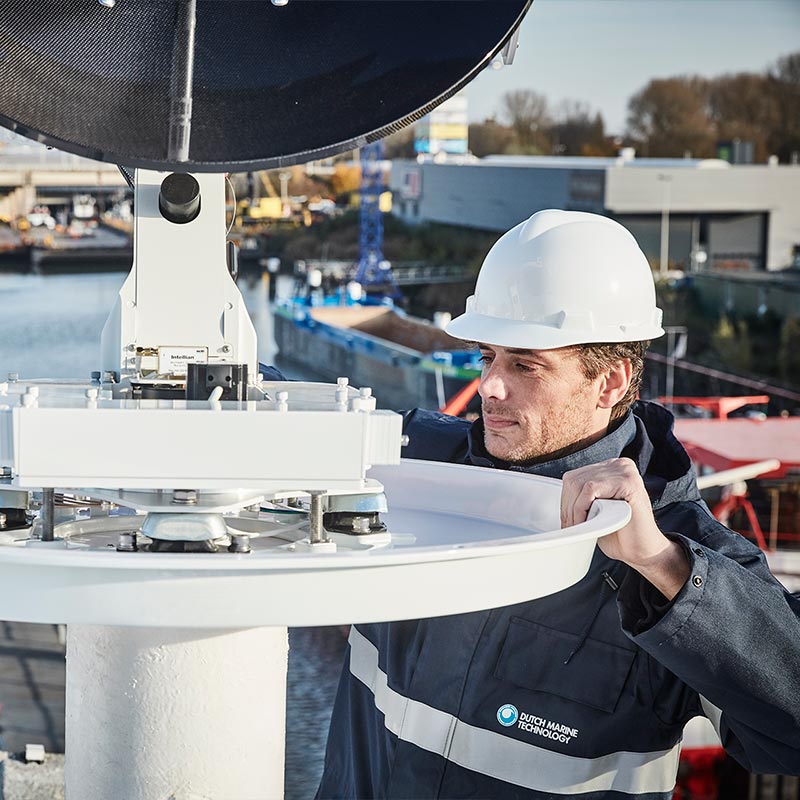 Wij vragen:
Technische opleiding met affiniteit voor elektrotechniek of elektronica
Enkele jaren werkervaring in een soortgelijke functie
Rijbewijs
Goede beheersing van de Nederlandse en Engelse taal
Jij bent:
Leergierig
Flexibel
Zelfstandig
Oplossings- en klantgericht
Aantal uren:
40 uur
Waar ga je werken?
Alblasserdam
Wij bieden:
Het arbeidsvoorwaardenpakket is aantrekkelijk en marktconform. Dutch Marine Technology is een organisatie met een informele cultuur, waarin jij het verschil kunt maken. Je krijgt ruimte en vrijheid om initiatief en verantwoordelijkheid te nemen. DMT-ers zijn flexibel en hebben een drive om onze klanten optimaal van dienst te zijn. Werken binnen DMT betekent gevarieerde werkzaamheden en mogelijkheden om je met het team verder te ontwikkelen.
Sollicitatieprocedure:
Voor inhoudelijke vragen over de vacature kun je contact opnemen met Emiel Poulich via 010-8900041 of e.poulich@dmtbv.com. Spreekt de functie je aan? Stuur dan je motivatiebrief en curriculum vitae bij voorkeur  per e-mail t.a.v. Emiel Poulich (Directeur) via e.poulich@dmtbv.com.
Voor de invulling van deze vacature maken wij geen gebruik van externe bureaus.